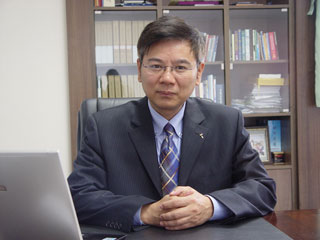 XiamenUniversityTanKahKeeCollege is an independent college under the guidance of new mechanism, which is committed to provide students with a worthy institute of higher learning and the most valuable and highest ranking educational services.

The development and progress of our college is a process in which our entire faculty and students are pursuing a novel, innovative and original operating system and pedagogical pattern as well as a scheme of talent cultivation. We ardently encourage youths who desire to study in an innovative and interactive way to join us. We promise to center our efforts around the students, providing them with abundant learning experiences, emphasizing the cultivation of their various capabilities, and to create an excellent environment of challenges and an efficient educational system for their growth.

During this time of revival and flourish development of our great nation, I am honored to return to my motherland after a long absence and to be appointed as the first President of Tan Kah Kee College. I am motivated by responsibility and obligations. Under the leadership of the College Board of Directors and support from our parent university, XiamenUniversity , I vow to cooperate with my colleagues, to embrace the patriotic spirit of Mr. Tan Kah Kee and the motto of "Pursue Excellence and Strive for Perfection", and to adhere to the concepts of Responsibility, Pragmatism, Innovation, and Cooperation. We are endeavoring to establish a new-style college for four-year undergraduate courses. It will be a top-ranking college enjoying an extensive reputation both at home and abroad and will be known for its efficient educational system.
We invite you to log on our website: www.jgxy.xmu.edu.cn and join us !
By Dr. Wang Ruifang
President, TanKahKeeCollege